String Loaded – Irish & Scottish Fiddle Band
Australian Celtic Artist of the Year
String Loaded are a multi-award winning Irish & Celtic Fiddle Band from Newcastle, Australia.
"The beauty, skill and infectious energy of the girls' fiddle playing and singing will leave you spell bound and fill your heart with joy."
The band features the feisty fiddle playing sisters, Gabi and Liv, supported by Ray, on guitar and Jen on bodhran and telling the stories behind the tunes.  The bands energy and passion for their music is evident in their award winning albums and particularly in their exciting live shows. String Loaded have performed at Festivals and shows around the world including the Edinburgh Fringe Festival in Scotland, Fiddle Festival on the Orkney Islands & the infamous Woodford Festival.
Over the past 10 years this high energy family band has established themselves as an authentic, professional, high class Irish & Celtic Concert Band.
What To Expect At A String Loaded Show
String Loaded consist of four dynamic, talented and engaging performers guaranteed to bring your event to life!! A String Loaded show includes an entertaining mix of traditional Irish and Scottish fiddle tunes, Irish songs and Bluegrass fiddle tunes. Popular tunes include the much loved Danny Boy, Toss the Feathers and Marie's Wedding. Bluegrass tunes include the Chicken Reel and everyone's favourite The Devil Went Down to Georgia. Songs include Whisky in the Jar and I'll Tell Me Ma. Throughout the show you will also be entertained with story telling and dancing. String Loaded delivers a concert that has universal appeal for all ages and will bring a smile of joy to everyone.
"Thank you String Loaded. Your Irish music was world class! We are looking forward to seeing you again next year." Alaistair Murphy
Every festival, corporate presentation, concert, wedding needs an Irish Jig and a Scottish Reel! String Loaded perform a mix of traditional and contemporary tunes and songs, with a very exciting sound. 
"No party is complete without the excitement and passion of 'live' fiddle music!!"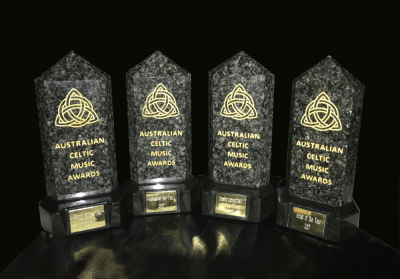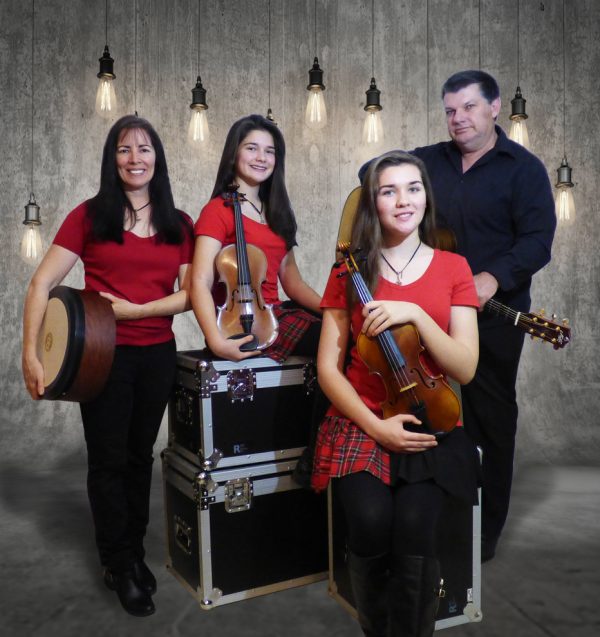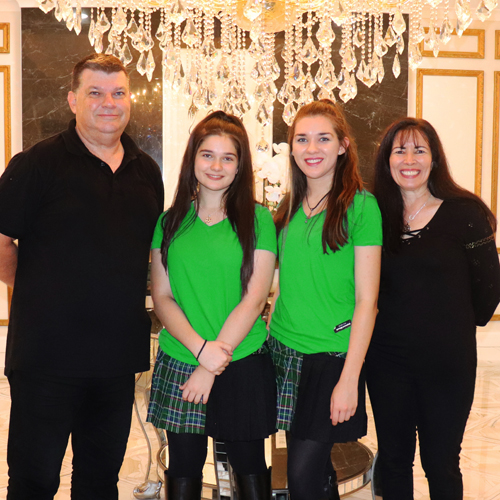 TESTIMONIALS
Lovely to meet you at Belinda & Michael's wedding! It was a very refreshing change up to have your entertainment on the day and it provided such an incredibly joyous tone of elation and celebration. This type of energy to welcome guests is unmatched! Truly hope to see your team perform again in the near future 🙂 
Kind regards, Marcus (Soda Films)
–
"Can't thank you all enough, you were the highlight of the evening. Everyone from our youngest family member of 2yrs to our oldest at 90 thoroughly enjoyed the performance."
Leona & Maria (Coffs Harbour Wedding)
–
"Seen you guys last night in Maitland, awesome show! Great music, great energy and story telling, made it such an amazing whole experience! Thank you and can't wait for another one"
Morgane Mlt (Irish Concert in Maitland Levee)
BOOK STRING LOADED FOR YOUR NEXT FUNCTION
Call Jen: 0410 652 802
IRISH & SCOTTISH FESTIVALS | CULTURAL EVENTS
PRIVATE PARTIES | HOUSE PARTIES
CHRISTMAS & BIRTHDAY PARTIES